Google recently released Google Chrome for iOS, which means that the browser now can be used on the iPhone and iPad. The release is raising the stakes in the battle between Google, Apple and Microsoft for mobile users.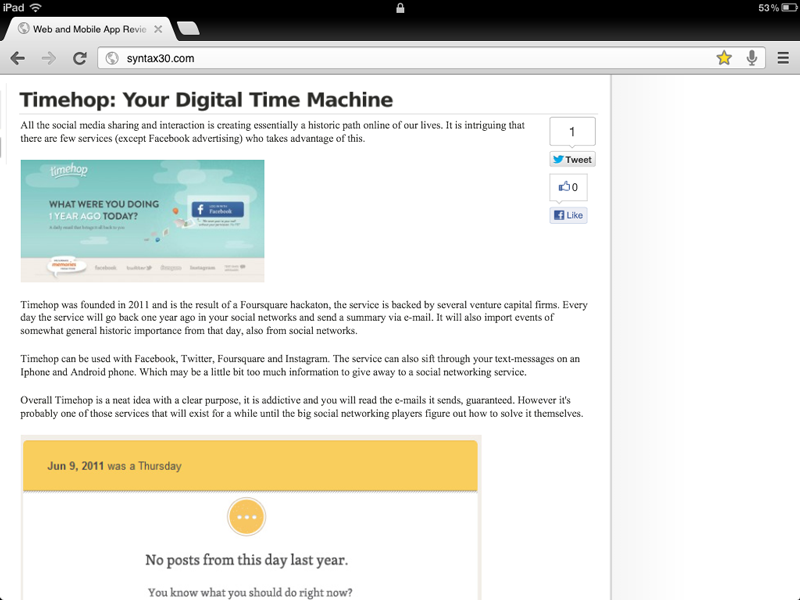 Regarding web-browsing for the iOS, Google Chrome doesn't bring much new to the table. Chrome basically the same features as Safari for the iPad; voice-search is perhaps the most interesting feature. For the Ipad it's a bit unnecessary but for the Iphone voice search is very convenient and worked well when we tested it.
The iOS version of Google Chrome is very similar to the desktop, the navigation is the same but it's possible to browse between tabs by swiping across the screen. To the right there is a menu with a bunch of options and features. For example the incognito mode is available in the iOS-version, and also the ability to view web-pages as the desktop version of Chrome. Obviously Google Chrome for iOS has no support for flash-websites.
The whole idea with Google Chrome for the iOS is of course that you can sync bookmarks between different devices using Chrome, it's also possible to continue a browsing session on your desktop, for example opening a tab previously viewed on your iPad or iPhone.
Apple have carefully plotted so that third party browsers in the iOS can't benefit from the much faster Nitro java-script engine available in Safari, this means that Google Chrome is a bit slower than Safari. However it is barely noticeable and it actually feels snappier than for example Atomic web and other third party browsers.
A major downside with the Chrome browser is the way Google have chosen to structure the bookmarks, they are actually part of the browsing experience and not in the sidebar to the right as in the original desktop version. As a result it's harder to find relevant bookmarks.
Google Chrome for iOS is mainly aimed at current users of the desktop version, and it really provides much better functionality than Safari. However few current desktop Safari users will probably migrate.