Microsoft is taking a shot at Gmail replacing Hotmail with their revamped e-mail service Outlook.com, including a new interface and various other options. Of course there was an outcry in the Hotmail community for changing the interface, but the service now have 25 million users.
Continue reading to find out how you can be more effective when using Outlook.com (most of our tips are located in the "More mail settings section").
1. Sweep it
If your inbox is like mine, that is a dark hole of endless messages, it's often time consuming to clear it up. Outlook.com features a simple feature called "sweep", it works basically the same way as the label system in Gmail where messages with certain characteristics are filed or deleted. It's also possible to schedule sweeps.
For example it's possible to file messages from a specific sender or delete them all together.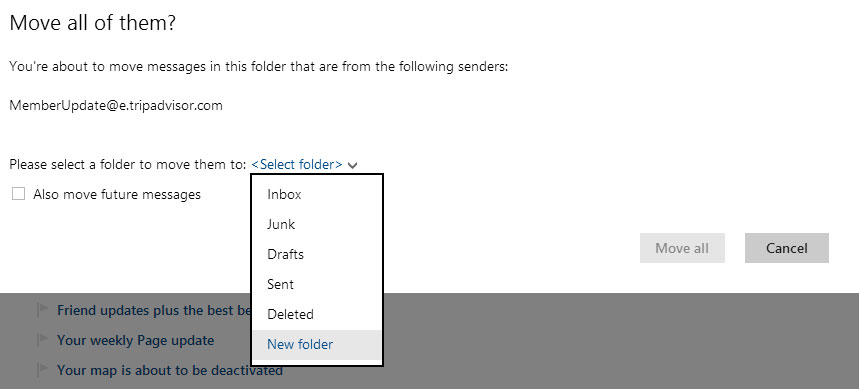 2. Use Skydrive to send attachments
Outlook.com has a limit of 25 MB when sending attachements, anything above that and the service will suggest using Skydrive, which means that your attachement is uploaded into Skydrive and sent with a URL to the location instead.
If you often send large attachments or if you don't want to clog people's inboxes it's possible to have Skydrive set as default for attachments.
3. Customize the layout
Outlook.com comes with a set of options to customize the layout of your inbox. For example it's possible to change colors and the location of the reading pane (right or bottom). Another nice feature is the Group by conversation option, which basically creates conversation threads instead of displaying individual messages.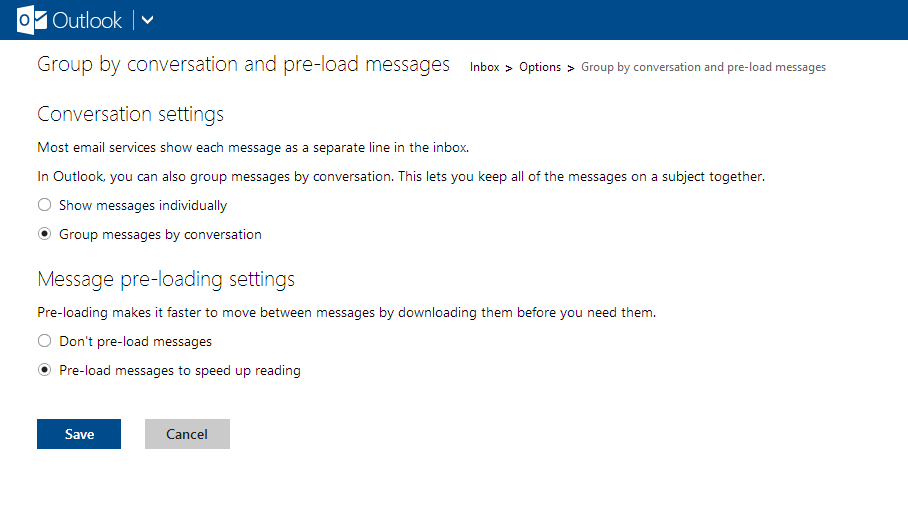 4. Keyboard shortcuts
Outlook.com has a set of keyboard shotcuts as most mail services do. However if you are coming from Gmail or Yahoo! Mail, there are also mapped keyboard shortcuts for those services.

5. Security, connect your mobile
We recommend connecting your Microsoft Live Account with a mobile device, this means that if you have lost your password or if you account has been hacked you can still access the account from a code recieved by text message (two-step verification).
Let's face it, Windows is one of the most widely used and successful operating systems out there, but in order to really use it effectively there are just some must have apps, we have listed five of them;
Google Chrome
Google Chrome is slowly becoming the most popular web-browser out there. From almost being an experimental release by Google it has come a long way. Google recently added device syncing to Chrome, for example open tabs will be synced between your desktop and Android phone. Chrome also  handles online apps and games very fast and has a number of Google features available as apps such as Google Docs, Gmail and Translate. Compared to Firefox and IE, Chrome is simply faster and more responsive.
Carbonite
Yes Carbonite is the only app that actually costs anything, but for the price it is a cheap way of backing up all your data to the cloud. Usually backup apps running in the background will steal system performance and be intrusive, but Carbonite is perhaps the most out of the way backup system that we know of.

Foxit PDF Reader
The Foxit reader is a light-weight PDF-reader, it is one of the fastest readers available and also takes up very little memory and space compared to similar alternatives from Adobe. Foxit also have a number of interesting features, such as social media integration. It's possible for the user to mark a paragraph in a PDF and post it to Facebook or Twitter. For a fraction of what Adobe Acrobat costs the Foxit advanced-version for $99 also includes various PDF-editing options
Paint.net
There are various free image editors available for Windows, Paint.net is however the fastest and most straight-forward one to use. There aren't that many frills but Paint.net have the basic features such as layers, history and various special effects. It also works with most image-formats and is updated on a regular basis.

TrueCrypt
Protecting your data is more important than ever as security threats are becoming more and more common. TrueCrypt may not be the most simple crypto software out there, but it has several key features such as whole drive encryption (also works for USB-drives), the ability to create hidden volumes and encrypted files etc. It is also open-source making sure that nothing fishy is going on in the background.
What other Windows apps do you think is essential?
Microsoft Office Web Apps is a free online office suite, it is a direct response from Redmond to Google Docs and Zoho Docs, and is a first attempt to bring Microsoft Office into the cloud.
Office Web Apps was launched pretty late compared to Google Docs, and many other competitors. The suite makes Word, Excel, PowerPoint and OneNote accessible from any web-browser using the familiar (to many) Microsoft Office interface.
To use Office Web Apps a Windows Live-account is needed, the rest of the suite is free. Using Office Web Apps is actually pretty easy, it's fast (even on slower connections such as mobile broadband) and works well in a Windows 7 / Internet Explorer environment.
The interface is a stripped down version of the ribbon used in Office 2007 and 2010. Word is very similar to the desktop version, however creating and managing tables is a little bit different since there aren't the same editing capabilities (for example resizing the whole table by dragging it).
Microsoft Office Web Apps connects with iStockphoto and similar services when inserting clip art imagery, it is also possible to insert your own images, links etc.
Using Excel is a nice experience, it is a basic version of Excel but strangely sufficient for most needs. For example it's possible to use multiple sheets, create charts and a lot of functions are also available.
PowerPoint is also part of Microsoft Office Web Apps, it is however a bit limited when creating presentations compared to the desktop version. For example it isn't possible to draw (but you can use the SmartArt tool), animations are not possible and the embedding video features is absent. However for creating basic presentations or editing existing ones created in the desktop application, it works.
Microsoft OneNote is also included, it isn't as easy to work with as the desktop version since it's slower to cut and paste images and other material into the notebook. However OneNote is a perfect complement to the desktop and also the recently released IPad app.
Finally Microsoft figured out what to do with its ugly duckling storage service, Skydrive. It is now an integrated part of Web Apps with sharing and collaboration options. For example it's possible to upload a document from Office 2010 to Skydrive and continue working on it in the cloud.
Overall Microsoft Web Apps is a solid online office suite, the best part is that it is familiar to Office users and can be used in integration with already existing desktop applications. It is even better than Google Docs in the sense that it integrates with the most familiar Office suite out there. Some reports even suggest that Microsoft Web Apps even have more users than Google Docs, which is not surprising.
Microsoft Office Web Apps is  sufficient for most needs, sure it isn't possible to create advanced scripts, macros or templates, but then again I think most users actually do more simple tasks in Microsoft Office, meaning that the desktop Office suite from Redmond is overkill for average users.
[starrater tpl=10]
Microsoft has obviously felt pressure from all the online office suites out there in the cloud.  Last year the Redmond company launched Microsoft Office Live Beta to get their foot in the door. But why should Microsoft bother about small-time cloud applications when they have by far the largest market share with in the business application segment? And making tons of money?
The answer is really that the future of software will be in the cloud, client installed applications such as Office 2007 will not be as popular or frequently used as today.  Right now cloud based applications are usually used by small businesses and individuals; they are also often tailored for those particular groups.
Microsoft Office Live Beta is no exception, when you register with the Beta-program you get the basics; Word, Excel and PowerPoint. The Office Live interface resembles a lot of other Microsoft online applications, it is easy to work with and the interface is after all something you recognize. The concept is that you create a workspace, add or create documents and then share it with friends or colleges. That is basically how all other online collaboration apps work.
Editing a document in Google Docs or Zoho is easy,  you do it in your web-browser from any computer in the world. To my surprise Microsoft Office Live works differently, first of all you have to download a setup file, which renders it useless in public environments. Then you have to go through an installation that requires you to restart your computer. It is a long way from the simplicity in Zoho.
After the restart you are good to go, but documents can only be edited in their native applications. It means that you will need Office installed and when you open a document from Office Live it will launch Microsoft Office on your desktop. I like Microsoft Office 2007, but I think the whole point of office suites in the cloud where the ability to edit the documents from any computer anywhere.  Redmond does not seem think so, their vision of cloud computing is collaboration. So what Office Live adds to Office 2007 is the ability for other users to comment or view your documents.
Office Live is very simple and it works great as a collaboration tool for Office users. But it can't live up to the competition since it is not possible to edit documents in the web-browser, probably because Microsoft operate under the illusion that they are defending their Office market by forcing customers to buy a copy of Office.