Snapseed is a photo-editing app, primarily for Android and iOS devices, but there is also a desktop version (Mac OS X and Windows).We tested the recently released Android version.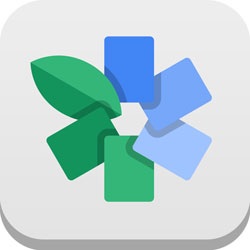 The average mobile user is not looking for a Photoshop-like experience when editing their beloved photos; instead most are trying to find apps were they quickly can edit photos of their latest night out or birthday party before posting them to Facebook or Twitter. This pose a problem, most basic photo-editing apps are cheesy, with loads of unwanted features, with only fair results. Thankfully times are changing.
Snapseed was originally developed by a company called Nik Software, primarily based in Germany. During 2012 Google bought the company and the Snapseed app, and we are already beginning to see the fruits of the acquisition, recently Snapseed for Android was released, and all versions of the app are now free.
Using Snapseed is really a breeze, it is designed to be quick to operate and easy to share photos to different social networks. There is automatic contrast and color correction, but also various filters, such as vintage, drama, grunge and black and white. Each filter can be further adjusted in different ways to create effects. The gallery on Snapseeds' website features some remarkable results.
The sharing options in Snapseed include most standard social networks, such as Facebook, Twitter, Instagram and Google +. However since Google bought Snapseed Google+ has a more prominent shortcut than other social networks.
While the desktop version of Snapseed probably isn't what most users are looking for, it includes the possibility to edit RAW-files.
So far Snapseed is very similar to the features in Instagram (which is in fact why Google probably bought the app in the first place) and loads of other apps available, but the ease of operating Snapseed, the fact that it's free and the actual results outpaces much of the competition.
For experienced Adobe Photoshop users it is hard finding free solid alternatives. GIMP has often been named as an alternative but have an aggravating learning curve if you come from Photoshop. Paint.net is another free alternative out there; we decided to see if it can compete with Adobe's photo-editing suite.
Paint.net recently went through a serious face-lift and update with new and improved features. First of all Paint.net is surprisingly light-weight compared to Photoshop and even GIMP. The download file is only about 4 MB, the installation process is fast and Paint.net only takes about 9 MB on your hard-drive. Loading Paint.net is also extremely fast compared to both Photoshop and GIMP, if you are just making some small adjustments to a photo it is often done before Photoshop or GIMP even finished loading. Because of that it is a match made in heaven for netbooks with small drive capacity and low amounts of RAM.
The interface in Paint.net is unbloated, yet by default very familiar for a Photoshop user. In the lower right corner is the layers panel, and on the right is the history window, the history is unlimited. A nice interface feature is the thumbnails in the upper right corner, displaying all open image files. It is easy to switch between open image files and quickly get an overview of what they contain.
Paint.net supports common image formats out there, but much fever than Photoshop or GIMP. For example it does not support .PSD or Paint Shop Pro -files so you are out of luck if you have a lot of files that you want to use originating from those programs.
While to boot process for Paint.net is fast it does not handle very large picture files fast. Loading a 1.5 megabyte image file takes a little longer than Photoshop, and applying different tools to the image also takes longer. Especially using the magic-wand and similar tools. Paint.net also isn't that good on handling print, for example it doesn't have a CMYK mode and the preview features for printing works good for family photos but not when doing professional prints. In that sense Paint.net is more useable for web-designers and web content creators.  For example Paint.net has filters for red-eye removal and the basics such as blurring, sharpening, levels, hue and saturation.  It does lack the more advanced filters found in other photo-editors.
Working with text in Paint.net is very easy but very limited. Of course it is possible to choose between different fonts and sizes, but that's about it. There is no features for adding extra effects, or aligning the text to paths.
Of course Paint.net as most other photo-editing tools worth the name uses layers, the best part is that they behave and work the same way as in Photoshop (which in my opinion has the best layers interface on the market).  Other must-have tools included is the clone-stamp and the color picker.
Since the features in Paint.net is a bit limited at times there is a good amount of plug-ins available, for a novice user installing them is not that easy. Download a compressed file from the Paint.net forum, extract it to the right folder in Paint.net and the plug-in should be installed. The plug-in features should have been integrated with the software and could have been evolved much more.
Overall Paint.net is a great light-weight photo-editing application, it is easy and fast to use. Sure it is limited but as you add features software often become bloated, slow and difficult to use. The developers of Paint.net managed to keep it balanced. However the program might not fit everyone's needs, it doesn't support that many image-formats and its print capabilities are non-existent. Another downside of Paint.net is that there is no Linux or MAC version.
It seems everything is moving on to the web, even photo-editing.  Adobe recently released an online edition of Photoshop but one of the longest running photo-editing cloud services is Picnik. We used it to see if Picnik still got it.
While most cloud apps require you to sign-up in order to do anything Picnik gives you the opportunity to just use the basic service without any sign-up process.  This is great when you just want to edit something quickly on the go and then posting it online.
Picnik also have a number of other features.  For example it is possible to crop, resize, sharpen or rotate photos. Picnik also have nice options for adjusting colors and exposure, it is also possible to correct red-eyes by just clicking a button.
Adjusting colors in Picnik is pretty easy, but of course with less options than in Photoshop or Gimp. It is possible to change the saturation and color temperature. You can also pick a neutral area in the image and use it as a base for adjustment.
Adjusting the exposure is one of the most important features in photo-editing software. In Picnik it is possible to change the contrast and exposure. The more advanced options allow you to change brightness, the exposure of shadows and lighter areas.  Picnik also have a histogram so that you can more easily adjust photos the way you want them.
The red-eye reduction works pretty well, there are different options for human and pet-eyes. If you do not want to go through all the editing options manually there is a auto-fix option, Picnik will then automatically adjust your photos applying all the options mentioned above.
Most of us have played around in Photoshop and Gimp with the different effect filters. Picnik have a set of its own, by selecting the Create tab you get a surprisingly high number of different effects. You get the usual soften, greyscale and sepia effects. But also some really nice ones, such as snow, 1960s colors and a favorite from Photoshop, the pencil sketch.  The effects really look great, and there is no difference really from desktop software. They are also easy to apply and manage if you have used similar features before.
Picnik also includes features for working with text and applying it to images and photos. There are a number of different fonts available, since Picnik is in the cloud it is impossible to add your own fonts as would be possible in Photoshop or Gimp.
A new addition in Picnik is the touch-up feature. It a set of effects aimed at touching up photos of humans. For example there is a lipstick effect and a feature where you can change the weight of the person in the photo. Most of the other touch-up options are available in the premium version (for $2.08 a month).
Picnik comes with different frames that you can apply around your photos, such as a stamp effect and rounded edges. There is also an interesting feature in Picnik; called Sandbox, where users have made their own effects using flash scripting. The scripting makes it possible to bend photos in different ways, not possible before (according to Picnik).
Overall Picnik is a great photo-editing tool, the free version goes a long way and the premium version is pretty cheap compared to Photoshop and other photo-editing software. For people who want basic photo-editing software with a few advanced features Picnik is perfect, I even dare to say that it beats Gimp in some areas such as ease of use. Picnik is also surprisingly fast, even though it runs in the cloud it starts faster than Photoshop and Gimp does on my machine.  For Adobe Picnik is a very dangerous competitor for the online version of Adobe Photoshop.
[ad#Content Adsense]
Opera is creating their own interpretation of cloud computing with Opera Unite. While most other companies are creating gigantic server networks for users to upload their information to, Opera is going the other way and opening up client computers for peer to peer file sharing.
Opera Unite is actually a set of different services, all turning your computer into a file-sharing or web-server. The services include photo and file sharing, a media player, a chat client (hosted on your own computer) and the fridge (a bulletin board system where anyone can leave messages for you).
Although Opera Unite is in early Beta we tried all the available services out to see what the fuzz was about. Unite lives in your web-browser, so the first step is to download the Opera 10 browser and install it. Then you will need an Opera account, which can easily be created.
Perhaps the most interesting feature in Opera Unite is the file-sharing capabilities. There have been many times where you just want to e-mail a file to someone, but because of all the spam-filters and file-size limitations it is not that easy.
When installing the Opera Unite file-sharing service you simply select a directory that you want to share with the outside world. It is possible to share the folder with everyone making it public, but also to password protect the folder so that only selected users can view the contents in it. When a folder has been configured you get a URL, for example xxxxx.operaunite.com/folder/file-sharing/. Then it is a matter of sharing the URL with the people you want to be able to access the files.
It is also possible to create a completely private folder, just for yourself. This might be suitable for when you are on the road and need access to your files.
Another interesting service is the Fridge, where users can leave messages in the form of post-it notes on a fridge. To be quite honest it is difficult to see any real use for it though, most people would text, send an e-mail or use discussion groups or other collaboration environments.  But it is nevertheless fun.
Media Player is another Opera Unite service, it resembles WinAmp Remote. It works basically the same-way as file-sharing with some added capabilities like shuffle and repeat. 
The web-server service is quite handy if you just want to use it as a test-environment, especially if you are designing web-sites and want to give your clients an easy way to look at the sites.  However the Opera Unite web-server does not contain any support for PHP or databases, which I thought was the whole point with having a web-server for test-purposes.
Opera Unite also has a photo sharing capability. I was in a meeting and wanted to share some photos of a project we had been working on, sending them by e-mail turned out to be a nightmare because of spam-filter and file-size limitations. So I used Opera Unite, with little success. I shared a folder and directed the meeting participants to my URL, the service just sat there and loaded, nothing happened. After my third attempt I just uploaded the photos to my Smugmug account, worked like a charm. The Opera Unite service is a bit quirky and does not always work, which can be expected since it is in testing.
Opera Unite is sort of a borderline product, one side of the story is that it is brilliant. For files that you want to share fast without uploading them somewhere it is great. For small businesses that does not trust cloud storage services it is also great. However it comes with limitations, first of all the client computer has to be on all the time. If the client computer gets lost you do not have the natural back-up as regular cloud services provide.
Another issue is security; I cannot help feeling worried when I create public folders and services on my own computer.  Opera Unite is not something I dare to make permanent on my systems since it is not a finished product, and I can imagine that there are quite a few exploits and other security issues hidden in there, as in most other new beta software products.
Opera Unite is easily accessible from Opera 10; however Opera 10 excites me more than Unite. The product is a good start and it will be interesting to follow, but as of right now it is nowhere near finished, cloud sharing services still have the upper-hand.
A down-side with the surge in digital photography is the pain of keeping track of all the photos. Google thinks that they have the answer to your prayers with Picasa 2. Picasa 2 creates an index of all your picture files on your computer and then categorizes them by year. After that you simply create an album and move the picture files that you want into that album.
The interface is pretty simple and a bit similar to Gmail. It's possible to mark your photos with a star and describe them. Picasa 2 also has a number of features that enhances and alters your photos, such as red-eye reduction and cropping.  However if you are not familiar with Google from other software or services Picasa's interface may prove difficult to use.
The real power with Picasa 2 is the different exporting and importing options. It's easy to import photos from any digital camera. I just plugged in my Canon Powershot SD600 and Picasa found the camera directly.  Picasa 2 makes it easier to browse and select the photos that you want, compared to doing it directly in Windows.
A new feature in Picasa 2 is the web-album, which gives you the ability to upload pictures to online albums for other people to view. Albums can be password protected or public, you get 1GB storage for free. 10 GB of storage costs $20 / year and 40 GB $75 / year.  Smugmug costs $39.95 a year for an unlimited amount of photos. So basically Googles storage offer does not impress.  Other exporting options in Picasa 2 include sending the pictures to a blog in Blogger and burning pictures on a CD or DVD (which works great).
Overall Picasa 2 is a very good piece of software considering it's free, basically it has it all.  However the paid online album and storage is not as appealing as competing services.